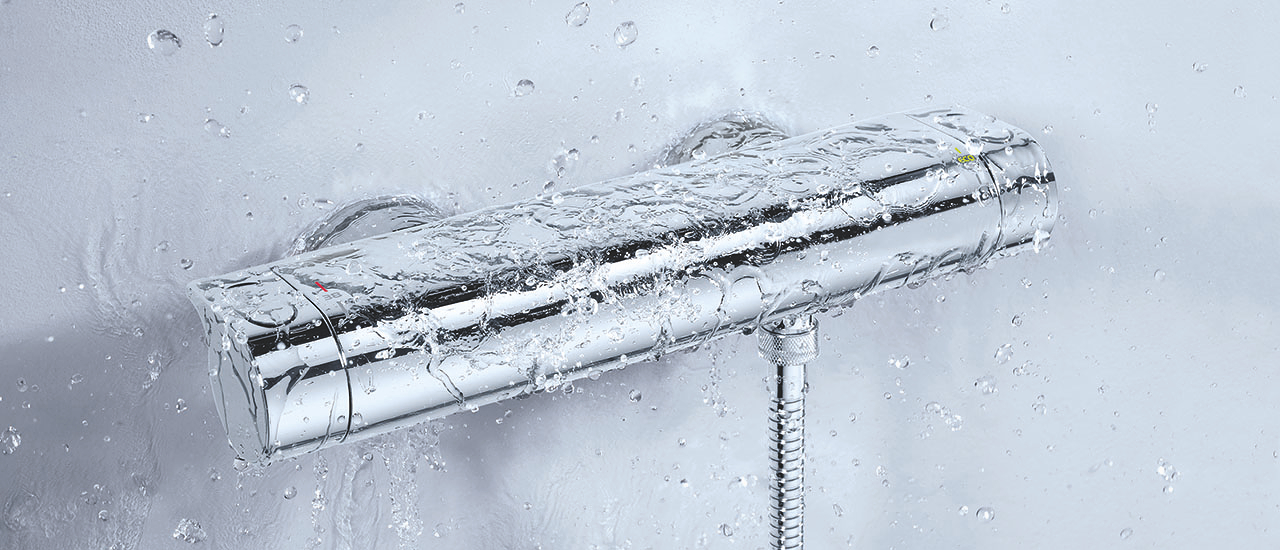 Grohtherm 2000
100% GROHE CoolTouch®, advanced ergonomics& EasyReach tray
The elegant design of Grohtherm2000 ensures it will complement any bathroomdesign. Experience the beauty of the XL Waterfallfrom our exposed bath/shower thermostat. Enjoythe convenience of the GROHE EasyReach showertray, with easy-to-clean integrated storage for yourshampoo or soap.

Featuring 100% GROHE CoolTouch®, the solid metalhousing of Grohtherm 2000 remains cool and safeat all times. With GROHE TurboStat® you will alwaysenjoy your perfect water temperature, independent ofany fluctuations in water pressure. Grohtherm 2000is available as classic exposed shower thermostat, asa variant with GROHE EasyReach storage and in trimsets for concealed installation.

Choose top quality, improved endurance – Go for the Best!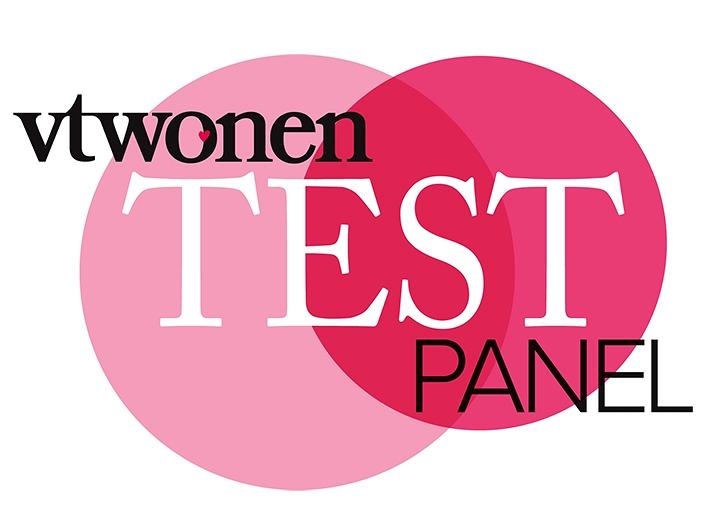 Experiencing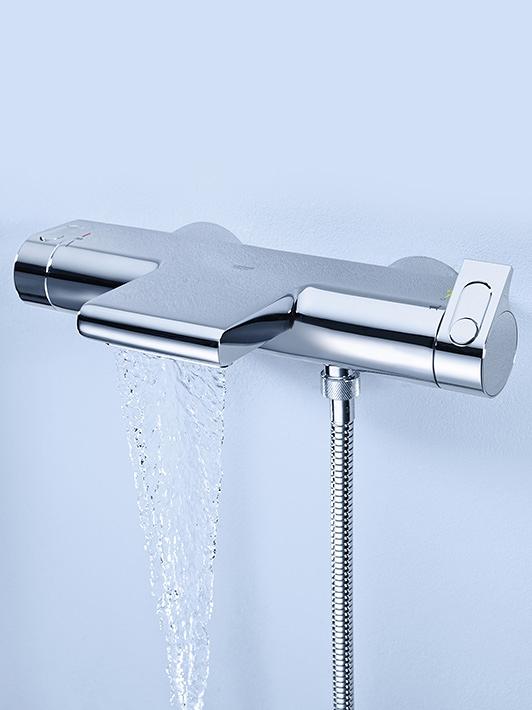 GROHE Aqua Paddles
Instead of the traditional round handles, innovative Aqua Paddles ensure reliable, anti-slip operation for maximum comfort.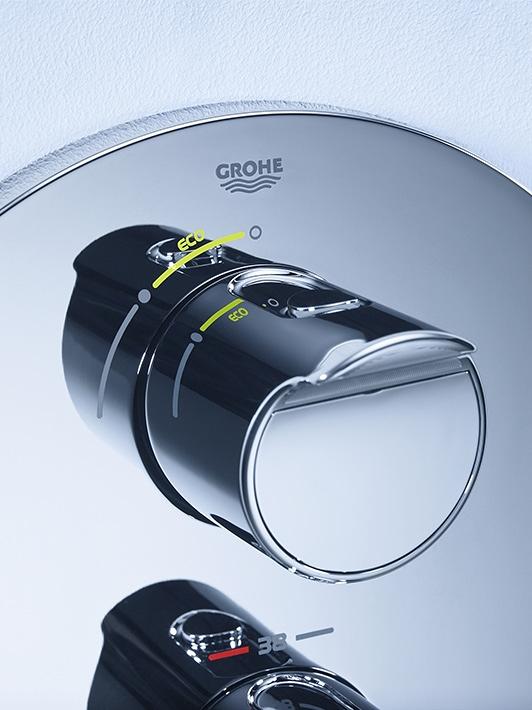 Aquadimmer Eco
The new GROHE Aquadimmer Eco automatically helps save water when switching from the bath filler to the hand shower. Easily understandable pictograms show the button positions for reduced shower water consumption and for full flow.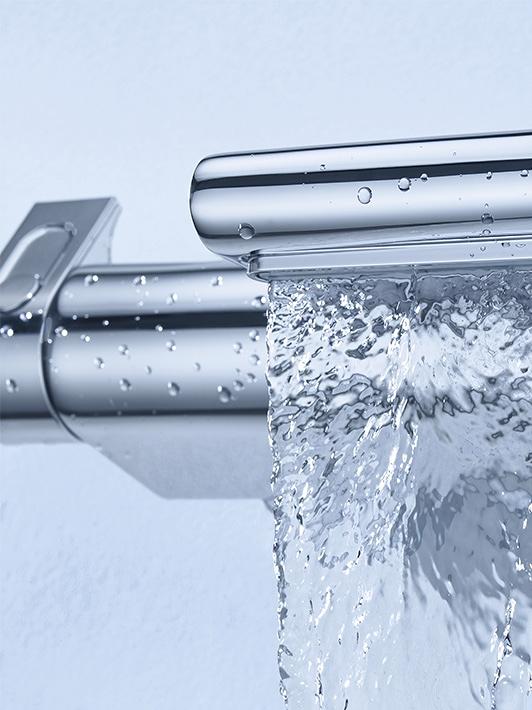 GROHE XL Waterfall
The XL waterfall for the bath tub is a special eye-catcher. The extra large spout emerges seamlessly from the bath tub mixer and delivers a large, wide water flow.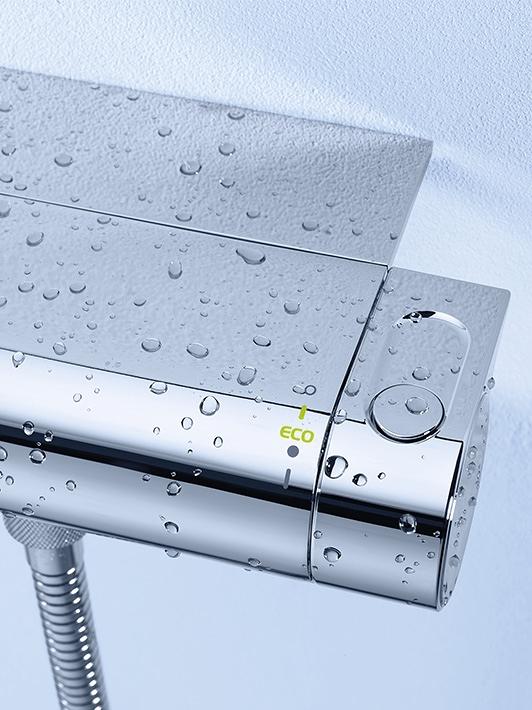 GROHE EasyReach™
The optional GROHE EasyReach™ shower tray can be placed onto the wall rosettes to close the gap between the thermostat and the wall. The even surface conceals the connections.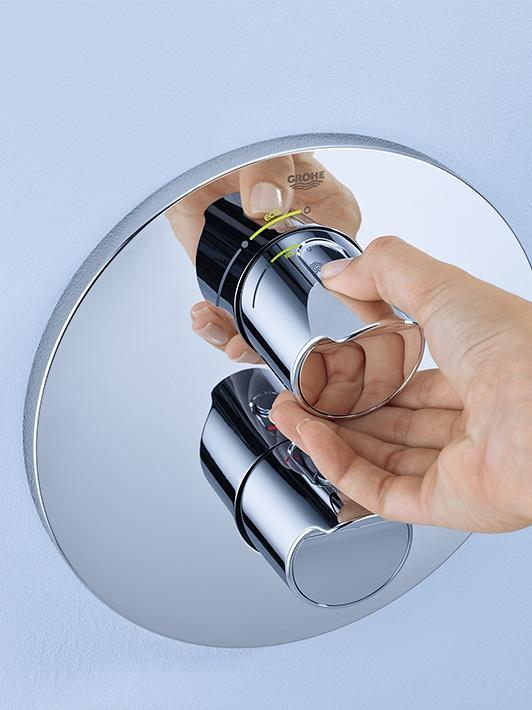 Pro Grip
With their identical operating buttons and their anti-slip GROHE ProGrip surface for comfortable operation, the concealed variants are particularly unobtrusive and space-saving thermostat solutions.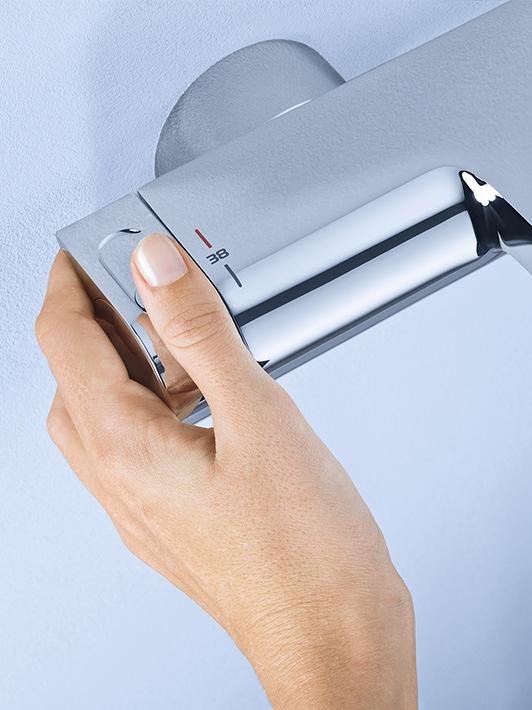 GROHE TurboStat®
GROHE TurboStat® is at the heart of the new thermostat. It ensures that the desired water temperature is reached very quickly and kept constant throughout the shower.
Your comfort is our priority - 100 % GROHE CoolTouch®
Increased safety, additional comfort as well as environmental responsibility and sustainability are the main advantages of a thermostat. The solid metal housing of the thermostat features 100% GROHE CoolTouch® to rule out the risk of scalding on hot chrome surfaces.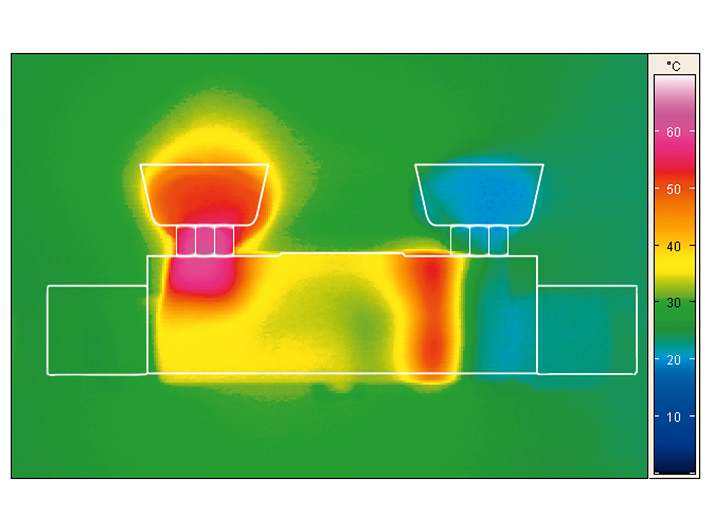 Without GROHE CoolTouch® technology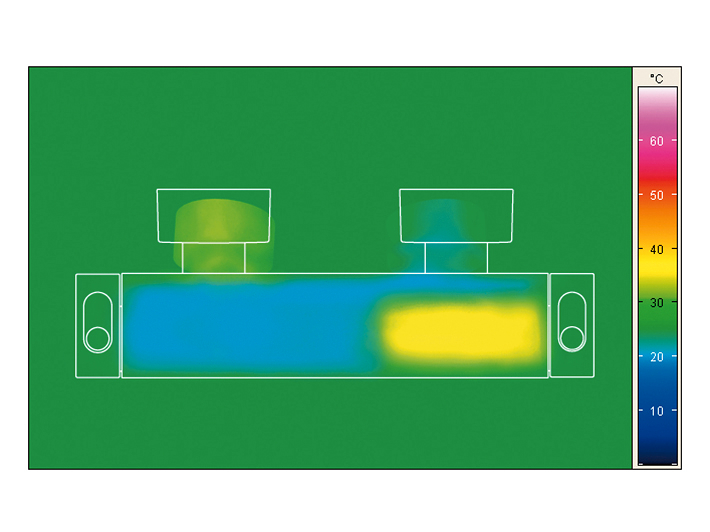 With GROHE CoolTouch® technology