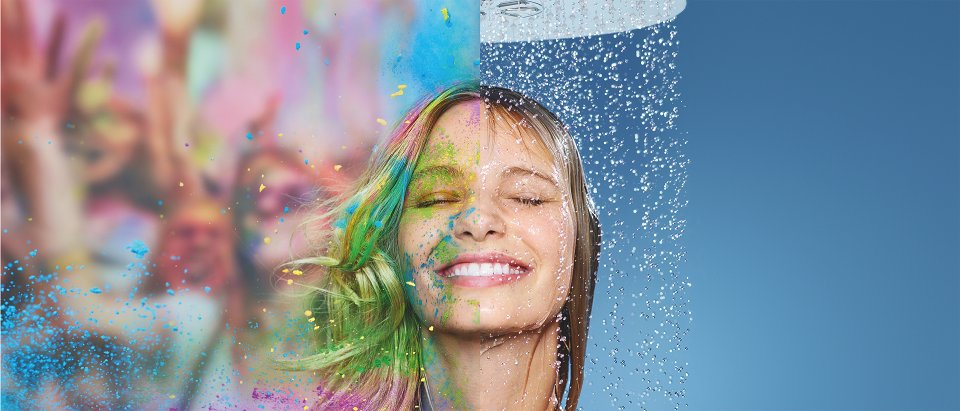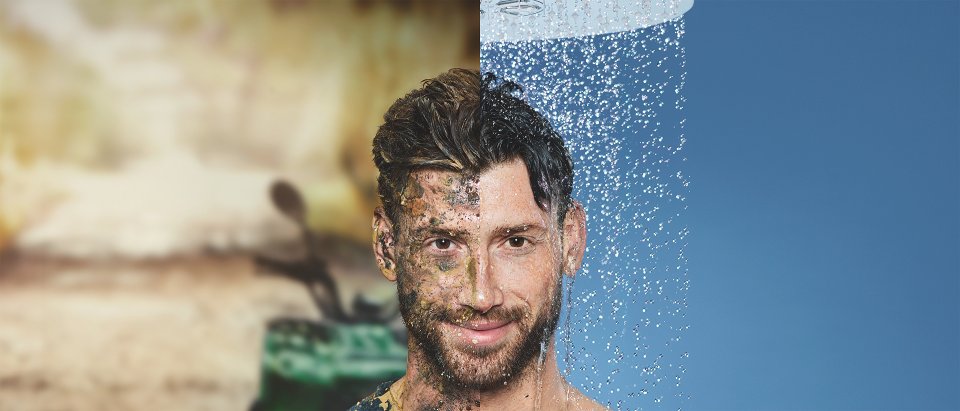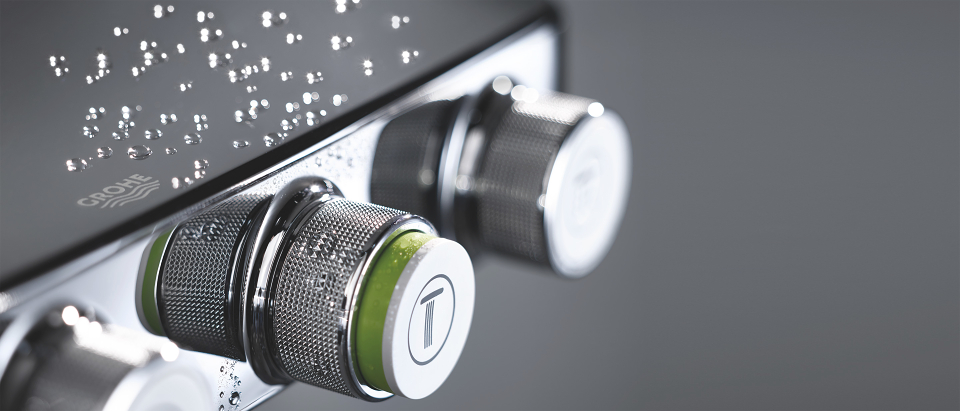 GROHE SMARTCONTROL POWERFUL, INDULGENT SHOWERING, TOTALLY CONTROLLED BY YOU
GROHE SmartControl is the innovative shower control which lets you adjust the volume and temperature effortlessly, as well as selecting your preferred spray and switching between head and hand shower. Simply turn the GROHE ProGrip handle to increase the volume – from Eco to Full Flow - and turn down to reduce it. Press to pause the water if you wish. SmartControl even lets you store your preference for the next time.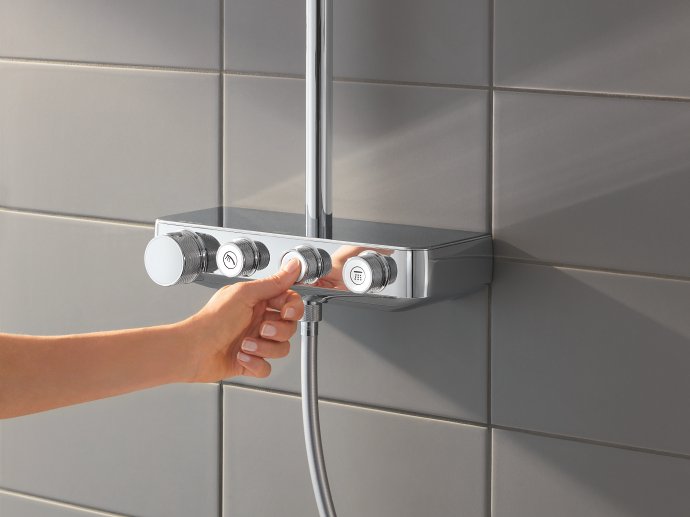 Push the button to start the shower.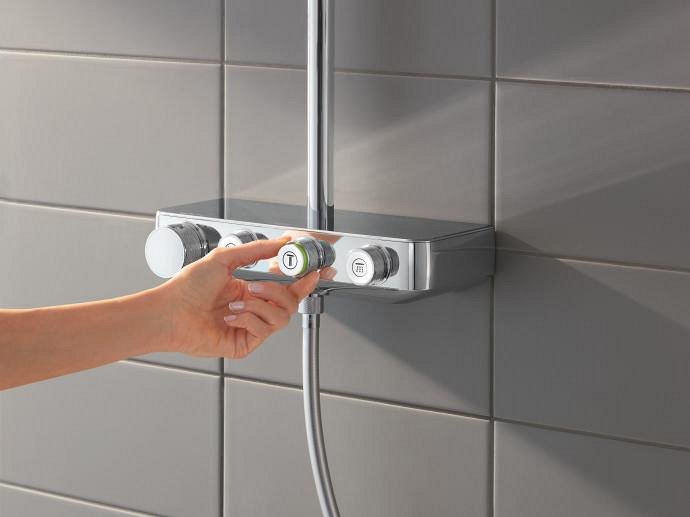 Turn to adjust the water volume gradually from Eco to Full Flow.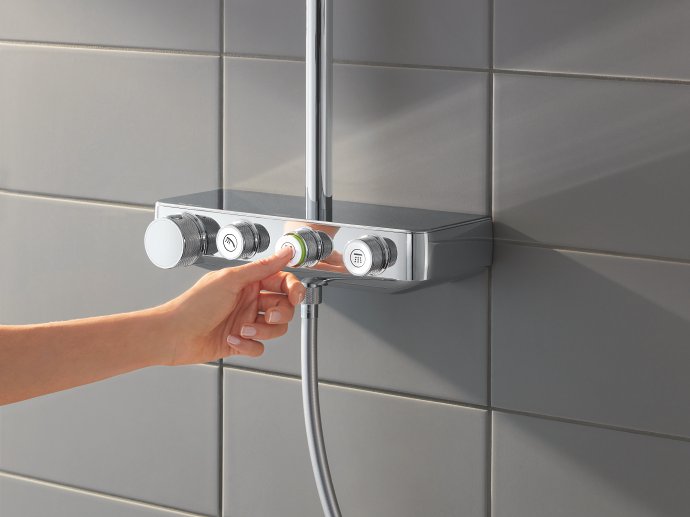 Push again to stop or pause the shower. Your preferred water volume remains the same when you restart the shower.
Shower pleasure to the power of three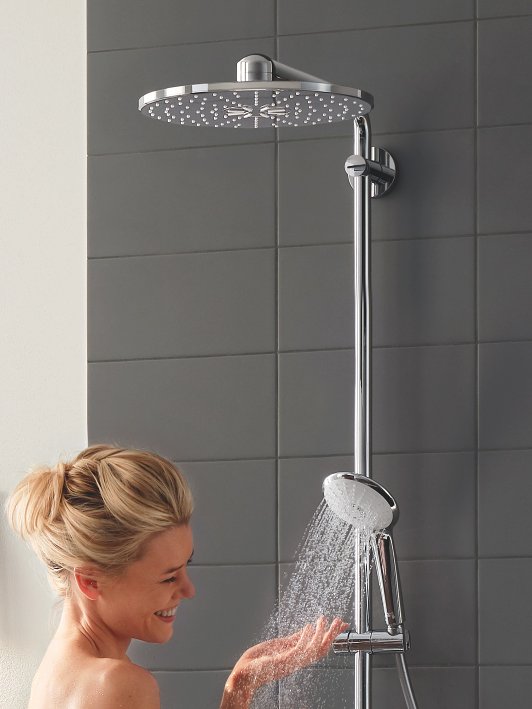 Flexible
GROHE SMARTCONTROL gives you flexible control – simply turn the dial to find your ideal volume. You can also select your spray: From delicate spray to refreshing shower – your shower, just the way you like it.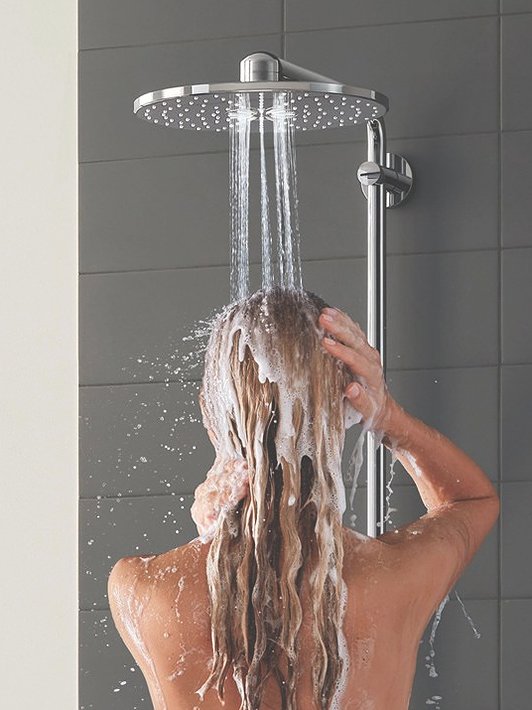 Powerful
Put power at your fingertips with GROHE SMARTCONTROL. Select a vigorous spray that's powerful enough to rinse away shampoo, or a concentrated jet spray to massage away the stress of the day.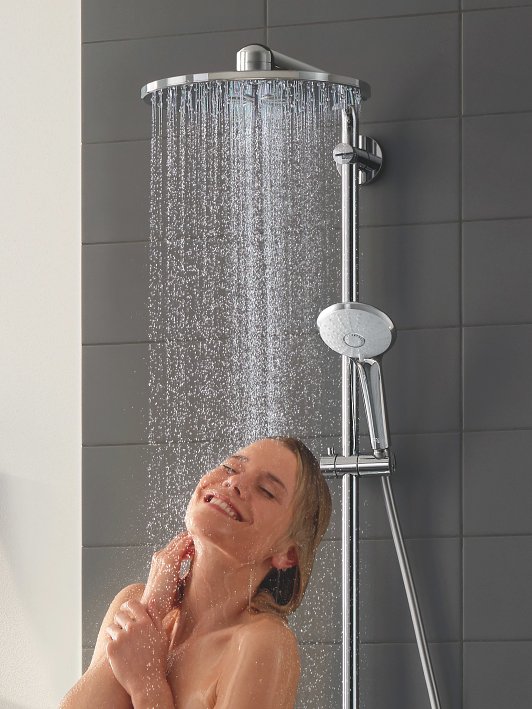 Relaxing
Unwind and relax with GROHE SMARTCONTROL's gentler options. Step into a soft and refreshing rain shower or turn the volume all the way up for a summer downpour.
Find the right GROHE SmartControl Shower that will fit your needs.
EXPLORE THE WORLD OF SMARTCONTROL
GROHE SmartControl offers a range of different installation options and possible combinations.