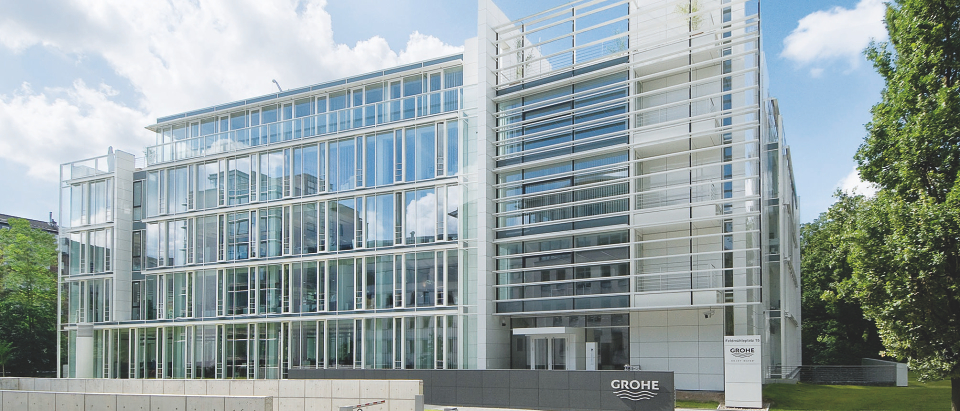 The Company
About GROHE
GROHE is a leading global brand for complete bathroom solutions and kitchen fittings. Since 2014 GROHE has been part of the strong brand portfolio of LIXIL, a manufacturer of pioneering water and housing products. In order to offer "Pure Freude an Wasser", every product is based on the brand values of quality, technology, design and sustainability.
The brand offers life-enhancing product solutions as well as services with its dedicated portfolios GROHE QuickFix, GROHE Professional and its premium sub-brand GROHE SPA. All cater to the specific needs of GROHE's professional business partners and their differentiated target groups.
With water at the core of its business, the brand contributes to LIXIL's Impact Strategy with a resource-saving value chain: from CO2-neutral* production, the removal of unnecessary plastic in the product packaging, all the way to water- and energy-saving product technologies such as GROHE Everstream, a water-recirculating shower.
Thanks to the hybrid communication ecosystem GROHE X, the brand provides further impulses for the industry. Whether digitally on the brand experience hub, physically or hybrid in the GROHE X Brand & Communication Experience Center in Hemer, Germany or on the road with the GROHE X Motion Trucks, the brand connects people to contribute to LIXIL's purpose to "make better homes a reality for everyone, everywhere".
*includes CO2 compensation projects, more on grohe-x.com/sustainability
About LIXIL
LIXIL (TSE Code 5938) makes pioneering water and housing products that solve every day, real-life challenges, making better homes a reality for everyone, everywhere. Drawing on our Japanese heritage, we create world-leading technology and innovate to make high quality products that transform homes. But the LIXIL difference is how we do this; through meaningful design, an entrepreneurial spirit, a dedication to improving accessibility for all and responsible business growth. Our approach comes to life through industry leading brands, including INAX, GROHE, American Standard and TOSTEM. Approximately 55,000 colleagues operating in more than 150 countries are proud to make products that touch the lives of more than a billion people every day. Learn more at www.lixil.com
Our Brand Values
Quality, technology, design and sustainability. Four brand values that illustrate our commitment to creating exceptional experiences. We set our standards extremely high to ensure that every time you turn on a GROHE tap mixer or step into a GROHE shower you can feel the difference.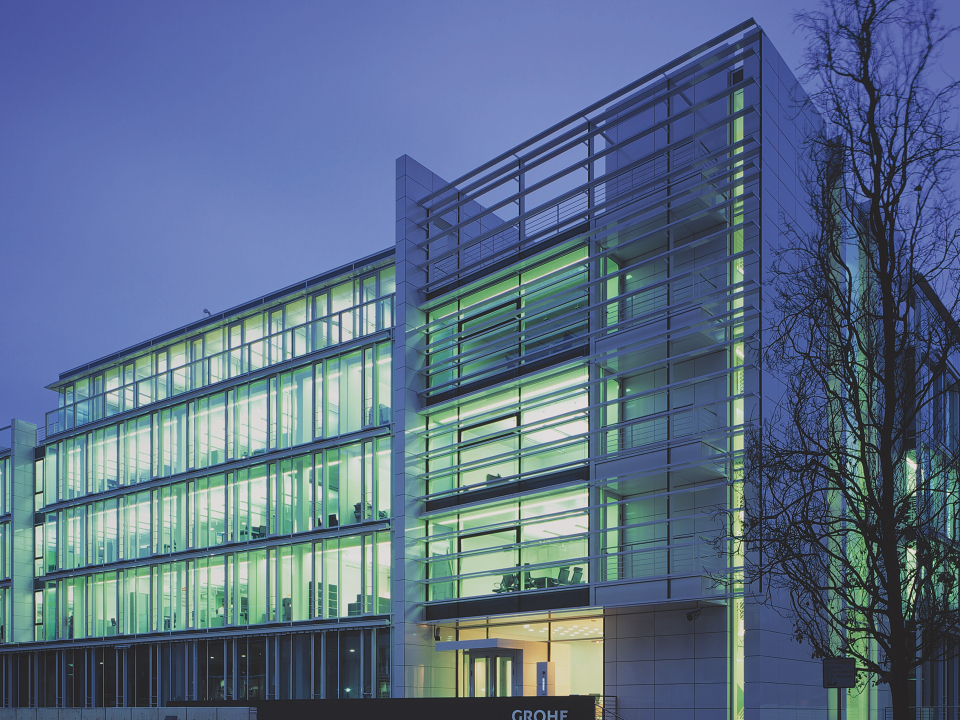 GROHE Group Website
Visit the GROHE Group website for facts and figures about the company as as well as information for Investors, Press, Supplier and International Project Planner.