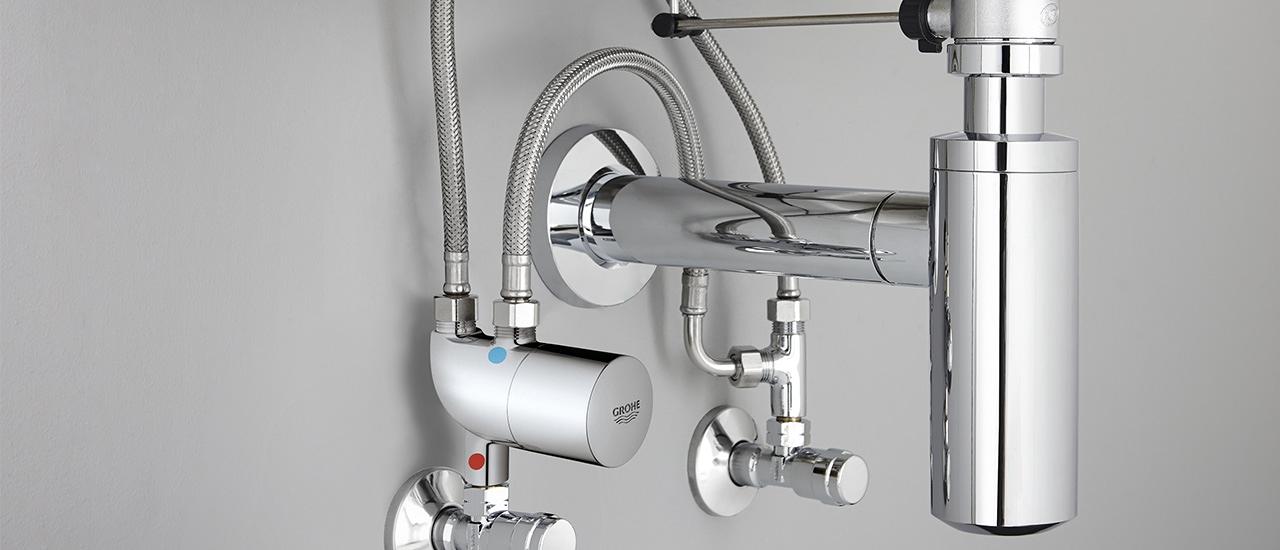 Grohtherm Micro
Small, but Effective
A thermostat that's small in size, but big on safety. The Grohtherm Micro provides effective thermostatic protection, particularly on wash basins, either by limiting the maximum hot water temperature to a safe value or by premixing the water for supply from a faucet without a mixing device (pillar tap etc.). It's easy to install under the wash basin, thereby saving space, and ensures that the desired water temperature remains constant, even in the event of pressure fluctuations. Grohtherm Micro offers optimum protection, particularly in the case of facilities for children, senior citizens or people with mobility issues.
Find Your Showroom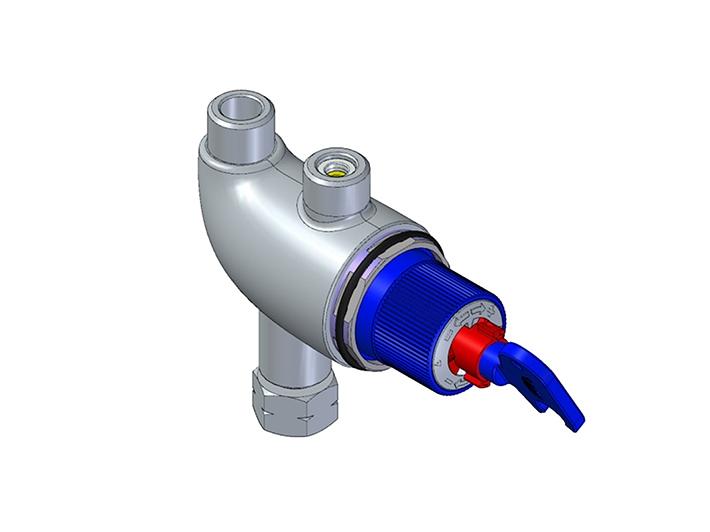 A safety in the smallest places, space saving thermostats for protection or pre-mixing.
Temperature regulation between 15 and 43 degree.
Thermal disinfection by key, one turn to get to the max. temperature course no need for new calibration!
Ideal for Hospitals, Public buildings, Offices, Schools, Coffee shops, Petrol stations, Kindergarten, SPA's, Airports, Dentists etc.
Everywhere, where safety and comfort is wanted, requested or needed.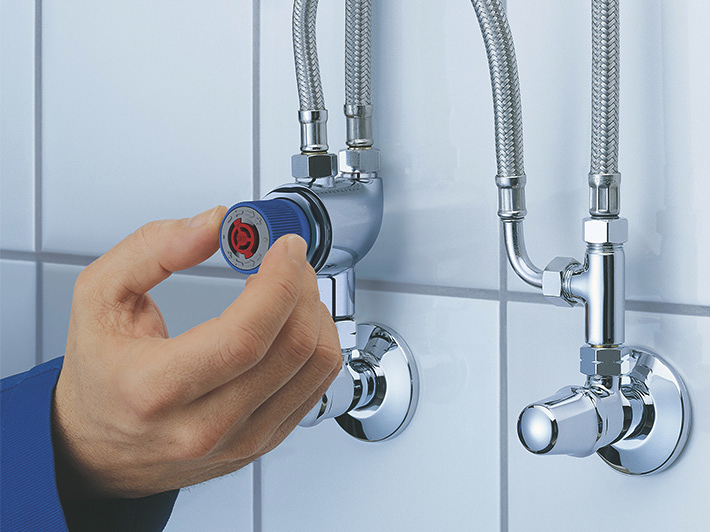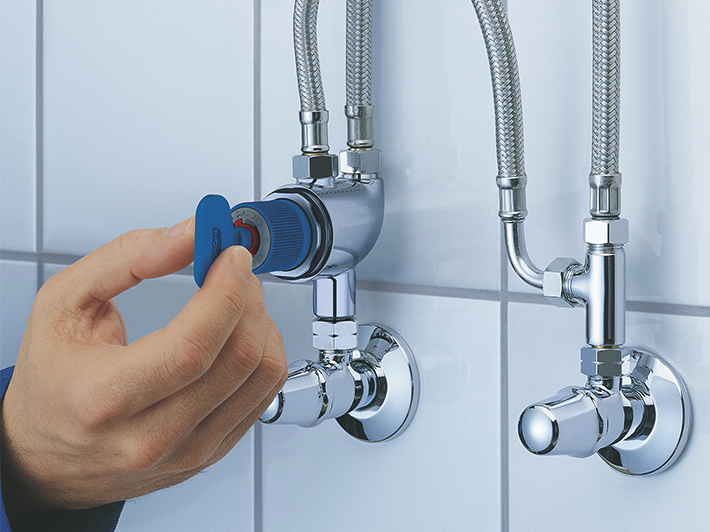 Technical features
Flow rate of 5 l to 23 l per minute
Effective scalding protection to VDI 6000 and DIN EN 806
Scalding protection: Maximum water temperature individually adjustable up to 80 °C;
Faucet group I (DIN 4109)
Can be combined with any single-hole mixer: Pillar tap, single-lever mixer, self-closing faucet, electronic faucet