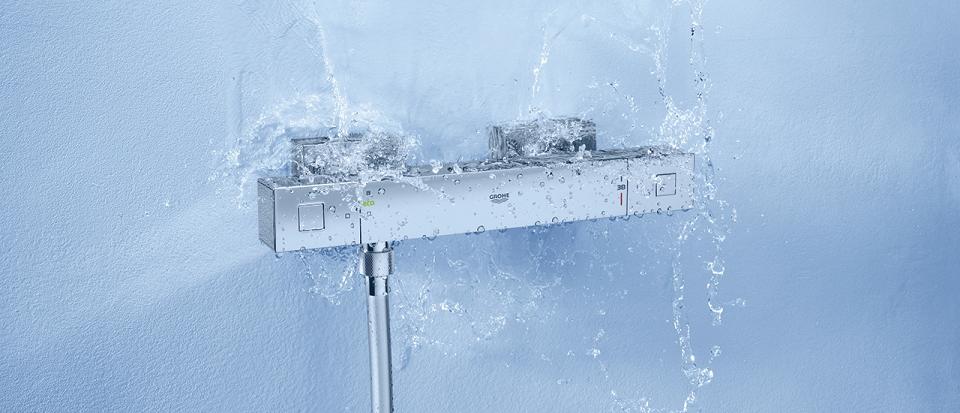 Thermostatic Shower Mixers
GROHE thermostatic mixer valves are designed with the world's most sensitive thermometer in mind: your skin. Made from the highest-quality materials, our thermostats feature industry-leading technologies to ensure maximum showering safety and comfort. A number of styles are available to match your design and installation requirements.
Show GROHE Bathroom Collection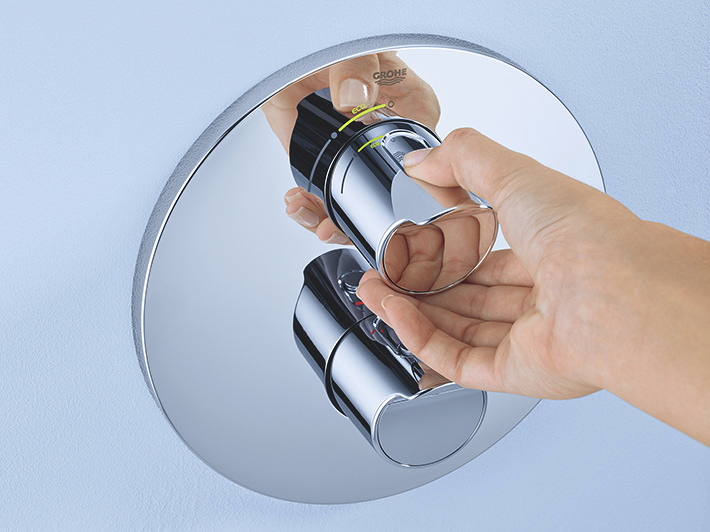 Thermostatic Shower Mixers – For comfortable Showering
A thermostatic shower valve mixes the hot and cold water supplies to the temperature of your choosing. It ensures the water temperature remains constant for the duration of your shower.
The fast response time means that even if someone elsewhere in the home turns on a faucet or flushes the toilet, the temperature of your shower water will be unaffected.
Stop the water mid-shower, e.g. to shampoo your hair, then simply restart the shower at the same temperature.
Temperature selection is easy thanks to premium Carbodur ceramic discs inside the valve handles.The discs ensure smooth handling and an extra-wide angle of operation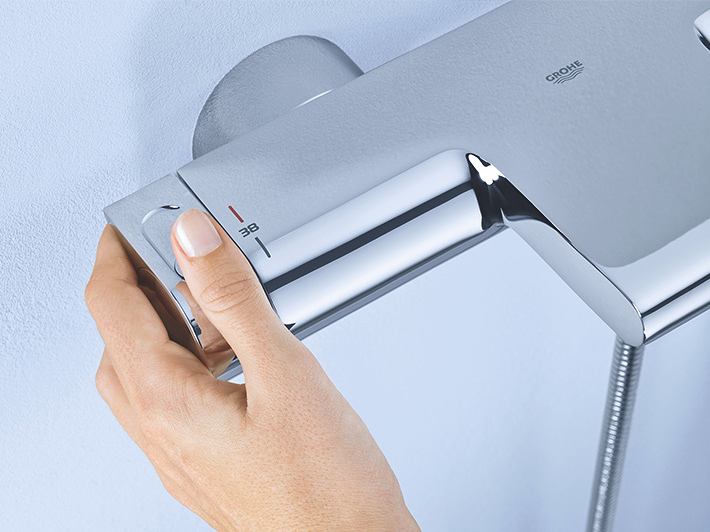 Save Water and Energy
First-class engineering inside our thermostatic valves will help you save water and energy – reducing your household bills.
Our thermostatic shower mixers feature an EcoButton
Your shower will start at the reduced flow rate
To increase the flow activate the EcoButton – a simple feature that makes you think before using more water.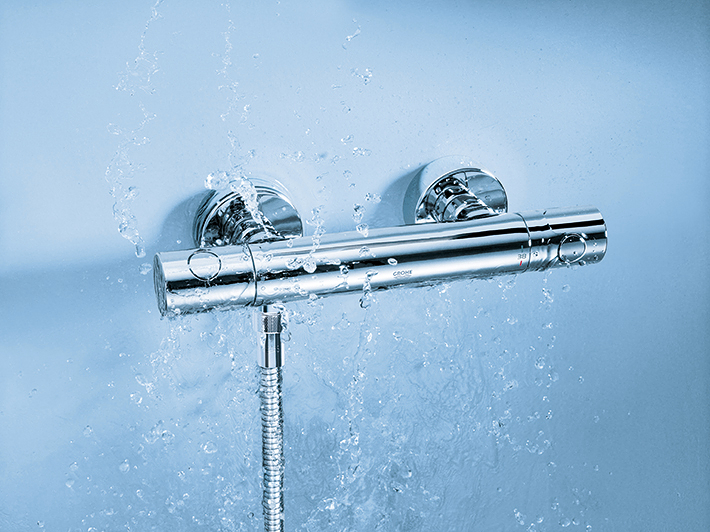 Designed for Performance
We are experts in thermostatic shower technology and continue to invest in new technologies to enhance the safety and comfort of your shower.
Innovative technologies such as GROHE TurboStat® and GROHE CoolTouch® guarantee the performance of our thermostatic mixer valves. GROHE StarLight® ensures their immaculate appearance.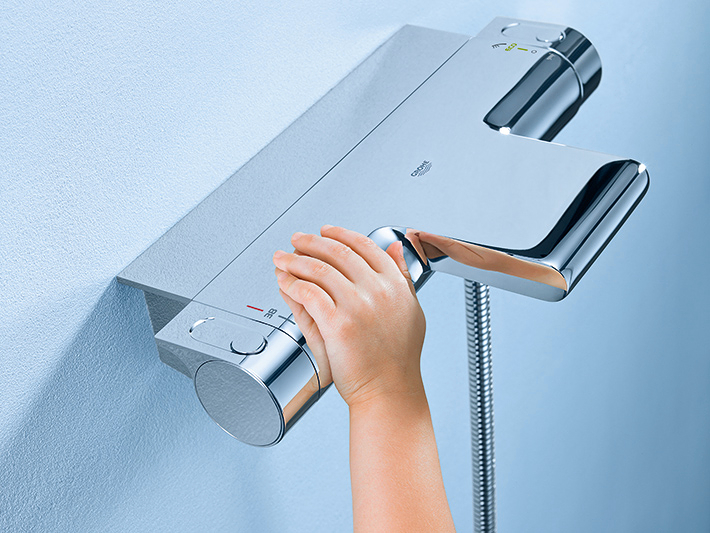 Choose a GROHE Thermostatic Mixer for a safe Shower
GROHE thermostatic shower mixers include several industry-leading technologies created with your safety in mind:
GROHE TurboStat® reacts to any changes in the incoming water supply and re-adjusts the mix of hot and cold water accordingly, so there's no risk of your shower water suddenly becoming dangerously hot.
GROHE CoolTouch® ensures the outer surface of the thermostat is never too hot to touch.
The SafeStop® button must be activated to raise the temperature above the safe temperature of 38º Celsius. SafeStop Plus limits the maximum temperature to 43º Celsius.
Our thermostatic mixers automatically shut down, if the cold water supply fails.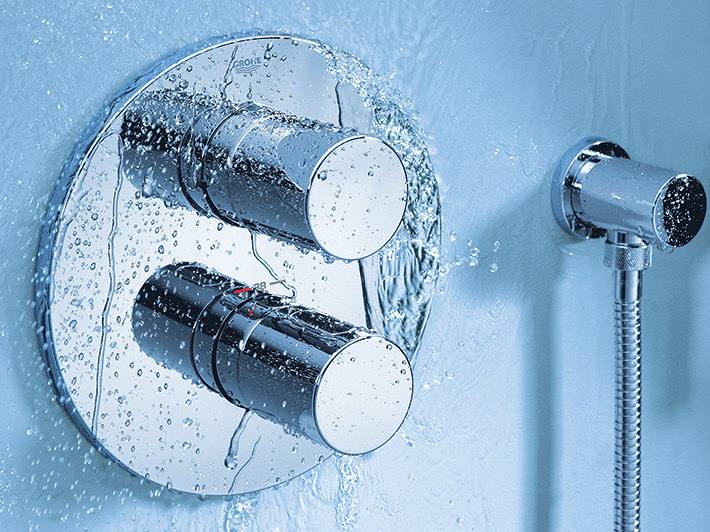 Thermostatic Valves to meet all your Design Requirements
Our extensive range of thermostatic shower valves ensures there is a product to match your installation requirements.
Our ranges include:
Surface mounted thermostatic shower valves – for use with a hand held shower
Surface mounted thermostatic bath/shower mixers – featuring a bath spout and connection for a hand held shower
Concealed thermostatic shower valves to match our faucet collections