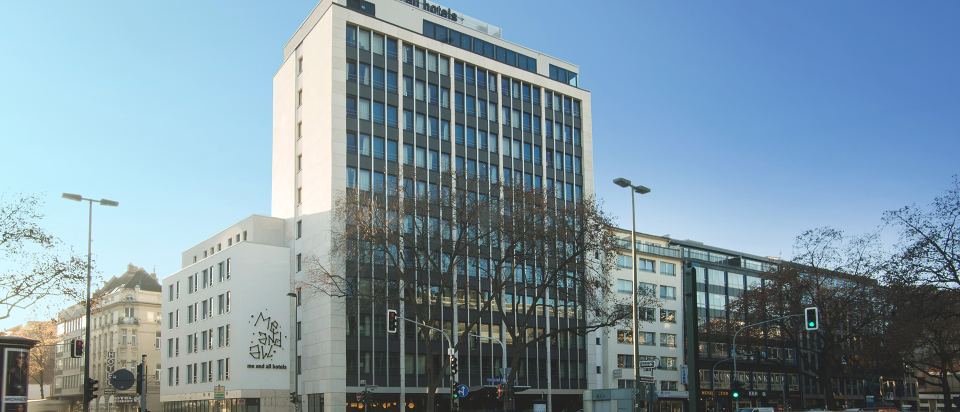 Me And All Hotel
Düsseldorf
For the me and all hotel the perfect lounge is a mixture of "many nice people, good sounds, comfortable armchairs and delicious food in a street-food format." With a great view of the city to boot.
"Inhale, exhale, arrive." The me and all hotel has a clear intention and it is well received. The interior designers from GEPLAN Design relied on reduction, quality and global Zen. Tranquility. Security. Togetherness. The hotel is a declaration of love for Dusseldorf and intends to create precisely the space guests seek. A temporary home, a workspace or a space for exchange? Local heroes, travellers and lingerers come together here. "Dusseldorf for everyone for a change!"
There is only one faucet line that can pick up on this straightforward concept: the GROHE Lineare series stands for straight lines and geometric minimalism. Both at the me and all hotel and with Lineare, the focus is on the elementary. The GROHE EcoJoy water-saving technology conserves valuable resources. At a hotel with constantly changing users, this benefits the environment and the wallet. Water consumption is reduced by up to 50% without compromising comfort.
Architect: Grimbacher Nogales Architekten, Oberkassel, Germany

Interior Design: Geplan Design, Stuttgart, Germany

Number Of Rooms: 177
Show in Google Maps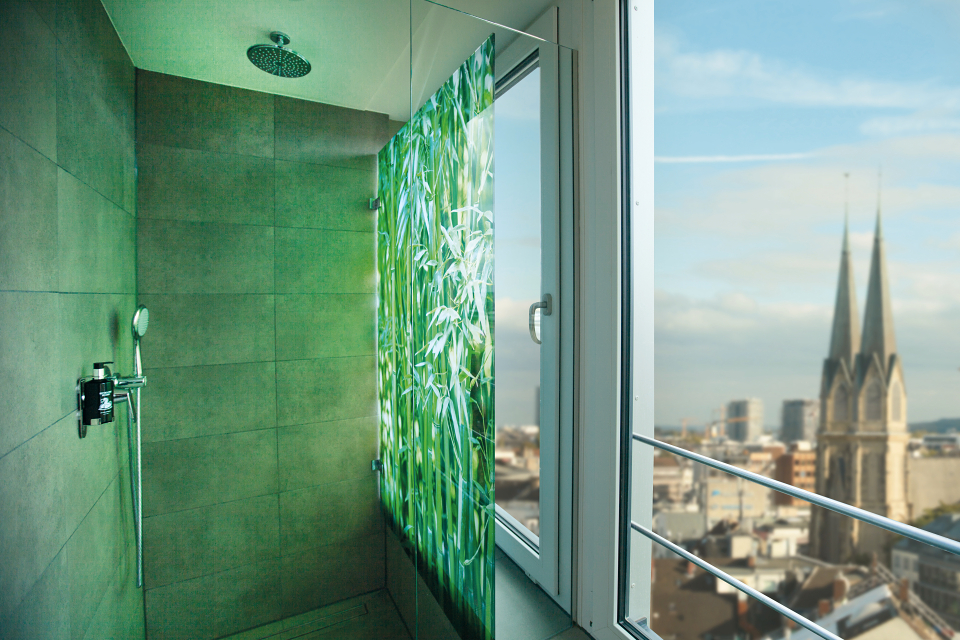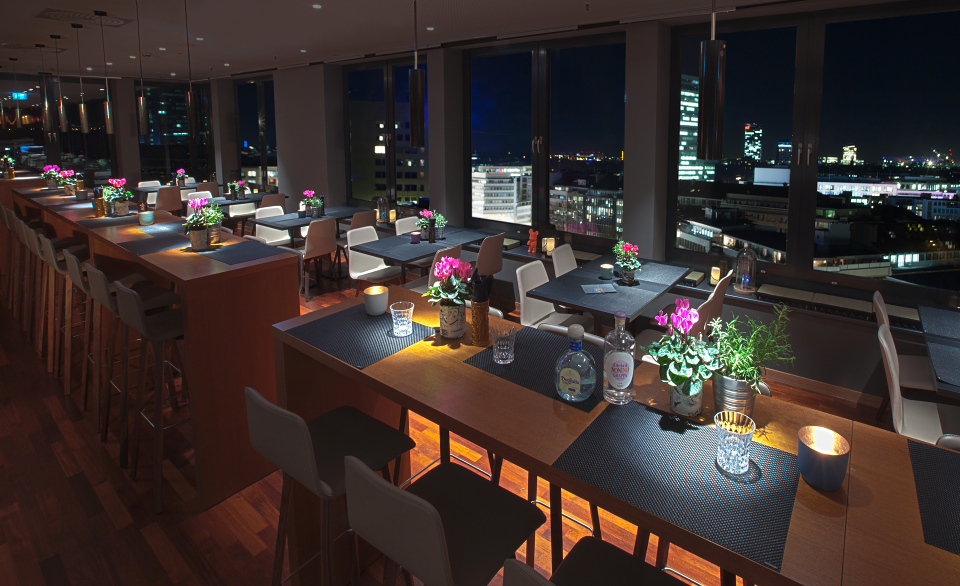 Installed GROHE products in this project