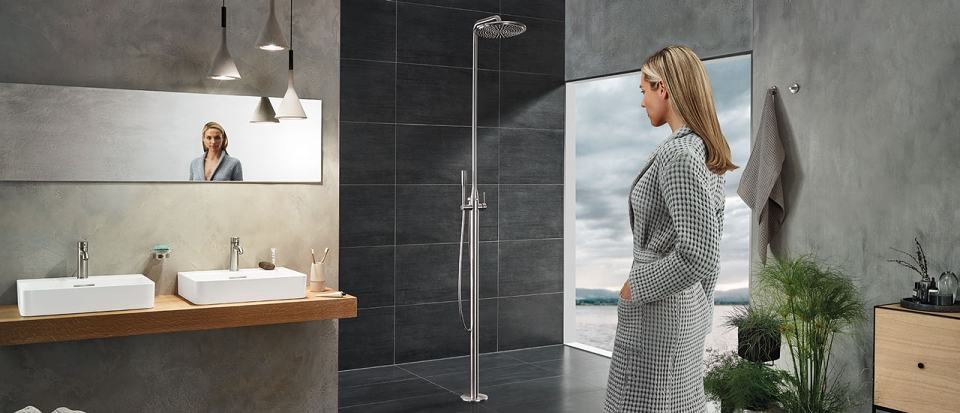 Complete design bathroom with premium appearance
Premium appearance with SuperSteel from GROHE!
In a good proposal for a design bathroom all elements are well aligned and together they provide a stylish appearance. Now GROHE has the perfect solution for lovers of cylindrical forms: a complete design bathroom with premium appearance thanks to the beautiful finish of the GROHE products with SuperSteel. From washbasin faucets, shower faucets, bath faucets, concealed shower and shower system and including accessories. The GROHE products in SuperSteel are well alligned and fit into the modern bathroom. GROHE SuperSteel products are provided with a unique coating that can not be distinguised from stainless steel and are attractively priced.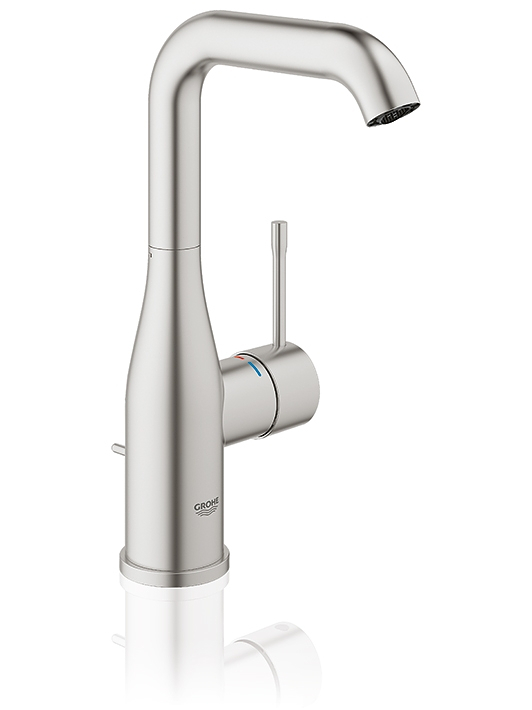 Understated elegance
The minimalistic cylindrical design of the Essence range contains modern technology, but still is a feast for the eye. No range ever contains about so many leading GROHE innovations, including GROHE AquaGuide en GROHE SilkMove®.
Essence bathroom faucets in SuperSteel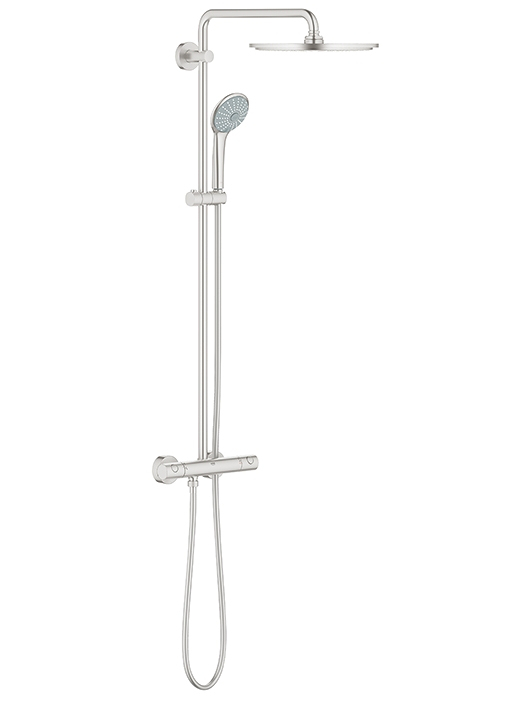 Modern design & functional perfection
The very complete shower system Euphoria XXL 310 douchesysteem consists of the Grohtherm 1000 Cosmopolitan thermostat with a round head shower of 310 mm and a Euphoria hand shower. Both showers contain the luxurious, best rewarded, Rain shower spray. With this GROHE offers a complete shower system at an attractive price.
Euphoria XXL 310 shower system in SuperSteel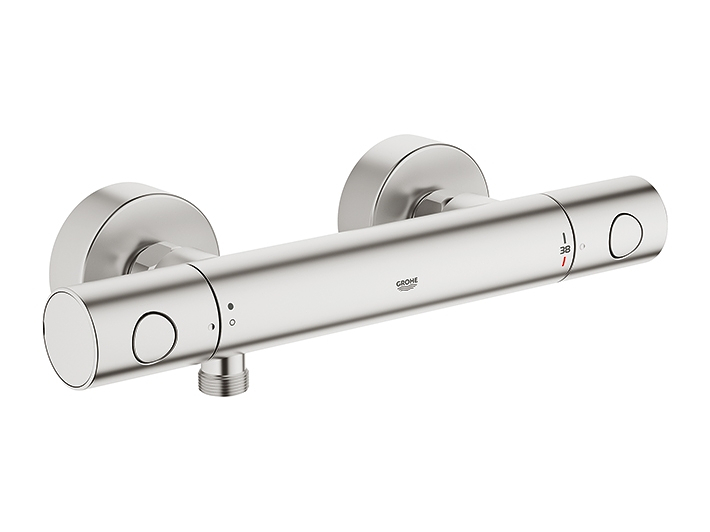 Optimal comfort, safety and savings
Minimalistic design with ergonomic metal grips. The Grohtherm 1000 Cosmopolitan is our most compact thermostat and offers quality, technology and design for an attractive price. The slim design is constructed from a number of perfect cylinders and is an excellent choice for bathrooms with a modern style.
Grohtherm 1000 Cosmopolitan thermostat in SuperSteel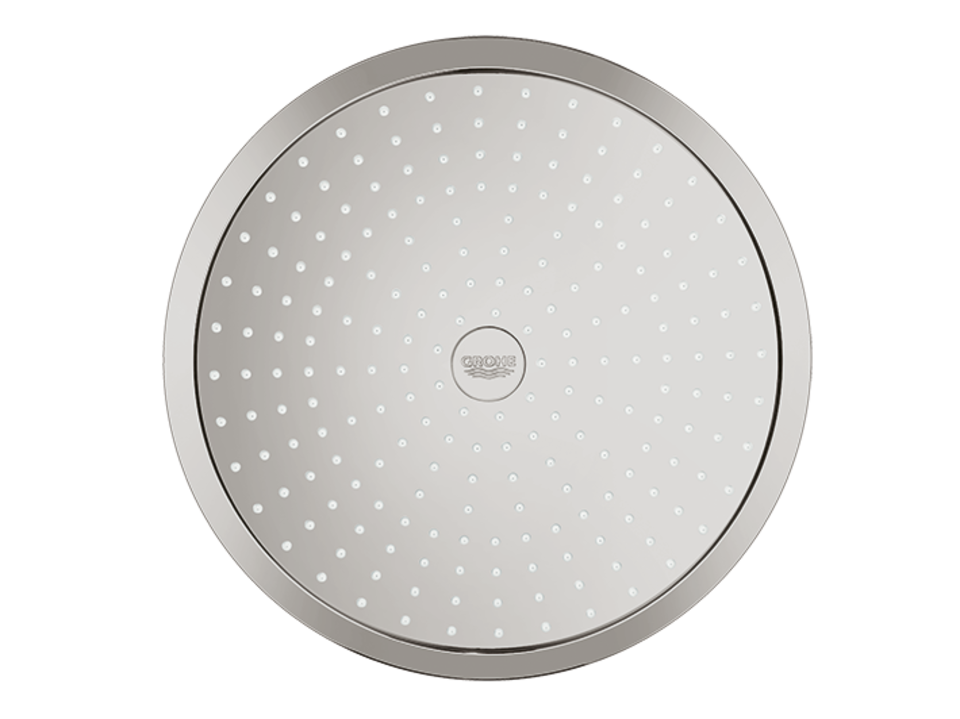 Luxurious concealed shower
The Rainshower 310 headshower set consists of a Rainshower Cosmopolitan 310 headshower with a shower arm Rainshower 380 mm for wall mounting. This set makes it possible to compose a luxurious concealed shower in SuperSteel finishing. Here you can use the following products in SuperSteel such as Grohtherm 3000 exposed part for concealed (19468DC0), Rainshower wall union (27057DC0), Rainshower wall holder (27074DC0), hoses (28388DC0 for 1750 mm or 28362DC0 for 1250 mm) and Euphoria Cosmpolitan handshower (27400DC0). The Rainshower 310 headshowersset is also available with a ceiling arm Rainshower 142 mm for mounting in the ceiling (26067DC0).
Rainshower 310 headshower set in SuperSteel