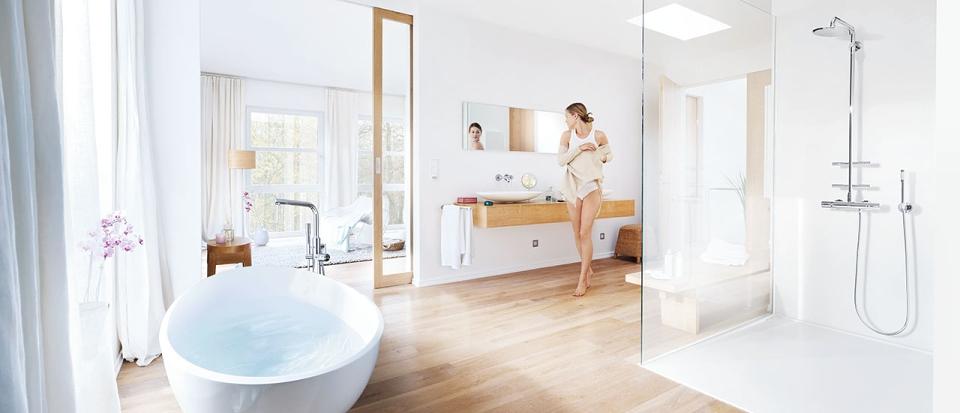 Create a luxury walk-in Shower
To ensure your walk-in shower is not only an attractive addition to your bathroom but one that delivers unrivaled showering pleasure, choose from our collection of shower heads, thermostatic shower mixers and shower systems:
Walk-in Showers – The latest Bathroom Design Trend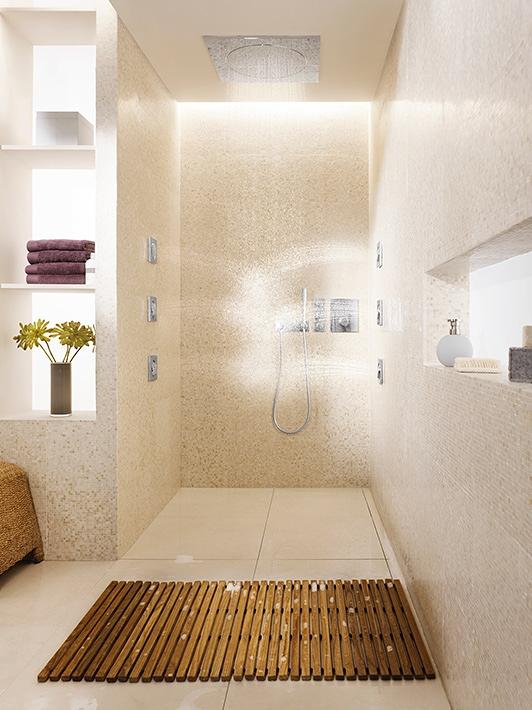 The contemporary bathroom is a space for relaxation – a personal haven where capacious shower areas take center stage. For a modern, architectural look choose a large floor-level shower tray and pair it with a frameless glass screen. Or, recreate the look and feel of a luxury spa by replacing the shower tray with a tiled floor that converges into a central waste, to seamlessly integrate the shower area into the rest of your bathroom. Whatever style you eventually decide on, it's your choice of shower fittings or shower system that will make all the difference to your daily ritual. For unbeatable performance, outstanding quality and maximum enjoyment choose GROHE for you new walk-in shower.
Shower heads
From round, chrome shower heads to the latest modern square designs, our ranges include wall- and ceiling- mounted head showers, hand-held showers and body jets. Designs offer a choice of spray patterns and several models feature the latest water-saving technology.
Create your new shower with a GROHE shower head
Shower Systems – One Package, multiple Experiences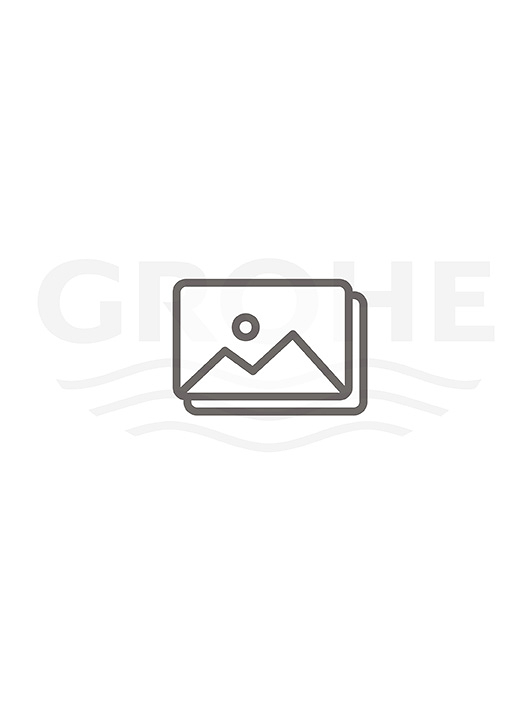 A shower system, panel or tower combines all the essential elements of a perfect shower: a head shower, a hand shower and a thermostatic mixer valve or diverter. GROHE shower systems are wall mounted; therefore installation is simple.
Thermostatic shower valves and shower mixer taps
Our collection of thermostatic valves and shower mixer taps includes concealed and exposed models – designed to complement our tap collections. A thermostatic shower valve is the preferable choice due to the added safety and comfort benefits.
Shower system with thermostatic mixer
Recommended product ranges