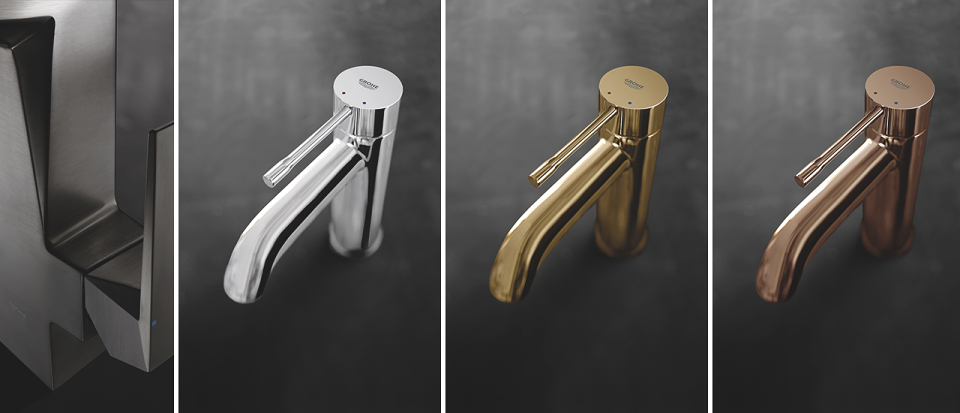 FREEDOM OF CHOICE - GROHE COLOR COLLECTION
GROHE has created a carefully curated range of colors and finishes for all touchpoints in the bathroom. Whatever your signature style, there is a GROHE color to make your vision a reality, with true consistency across every element, from faucets to showers, right down to the details of accessories and flush plates, making your scheme totally seamless. Nothing is left
to chance and the choice is entirely up to you, giving you total freedom to design a bathroom that effortlessly embodies your true self.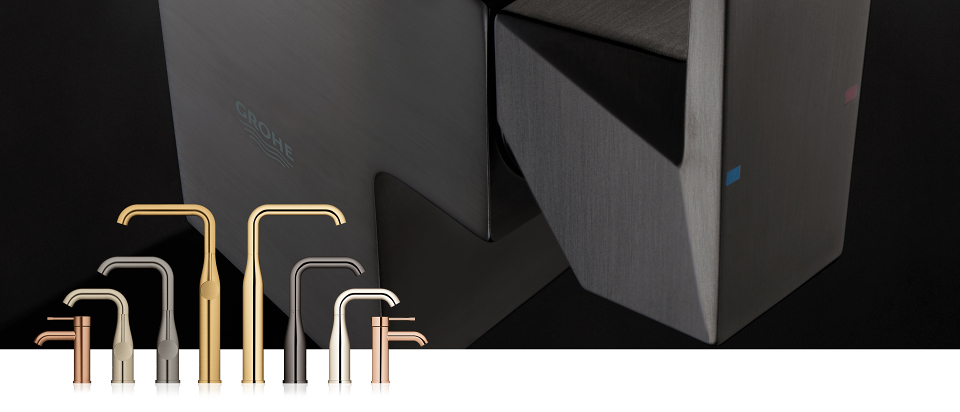 GROHE PVD - UNRIVALLED, HARD ANDSCRATCH RESISTANT
MADE-TO-LAST SURFACES RANGING FROM PRECIOUS MATTE TO SHINY LIKE A DIAMOND
GROHE faucets are made to look as beautiful decades on as they did on the day you first fell in love with them. Our special recipe for success lies in our long-lasting surface quality. GROHE uses state-of-the-art technology to deliver exceptional quality finishes. The physical vapour deposition (PVD) process ensures that the surface composition is three times harder, delivering a glistening gold or sophisticated stainless steel finish. As well as being harder, the surface is also ten times more scratch resistant, so it can be cherished for a lifetime.
OUR HIGH-END PVD TECHNOLOGY BRINGS OUR NEW COLORS TO LIFE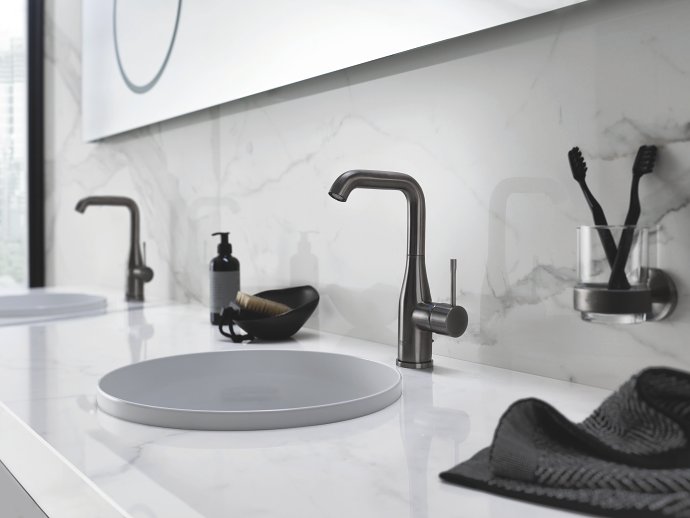 FIND YOUR PERFECT MATCH
In a GROHE bathroom nothing is left to chance. That is why we created Perfect Match – to take the guesswork out of matching the right tap to the right ceramic. GROHE's in-house designers tested hundreds of combinations on three criteria – aesthetic appeal, user comfort and splash-free operation. It's so easy that you only have to make one easy choice – for a perfect match.
Find the Perfect Match