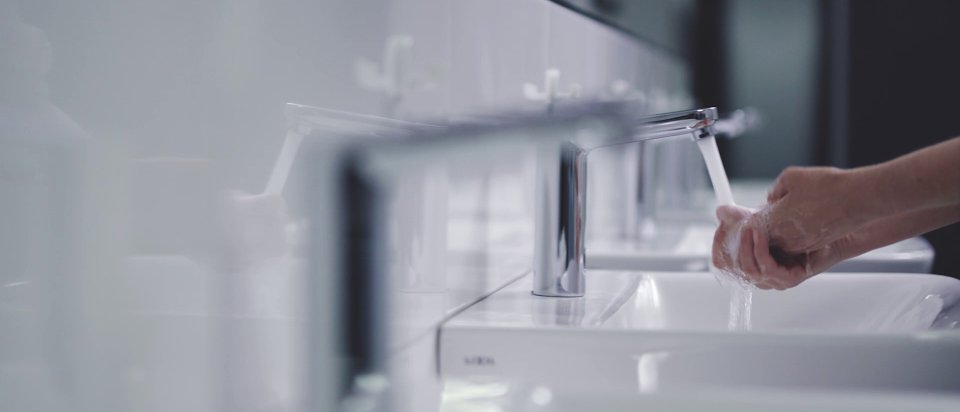 HYGIENE IN EVERYDAY LIFE: SIMPLE RULES FOR INTERACTING WITH OTHERS
There are simple hygiene measures which can be taken to help make daily interactions with others more pleasant - be it hand hygiene, coughing and sneezing etiquette or the steps you take after going to the toilet. These small, but important subtleties in hygiene behaviour can make all the difference in preventing pathogens such as bacteria, viruses, or fungi from being transferred from one person to another. We have put together some tips on everyday hygiene behaviour.
THOROUGH HAND WASHING
Our hands touch countless things every day - from keys and buttons on public transport to toilets and door handles. Furthermore, these objects could have been previously touched by people who may have had a cold, flu or other illness. This makes it more important for us to interrupt the transmission path by washing our hands thoroughly. Washing hands is a must when it comes to daily hygiene - for ourselves and for others.
The Federal Centre for Health Education (BZgA) explains that infectious diseases like the flu and other gastrointestinal diseases are often transmitted via our hands. However, washing our hands could reduce germs to such an extent that they hardly have a chance of getting into our mucous membranes, for example when we touch our face. This - according to the BZgA - has been confirmed by numerous studies.
The BZgA therefore recommends that you always wash your hands when you
come home
go to the toilet or accompany a small child to one
blow your nose
cough or sneeze
have contact with sick people
take out the rubbish
have contact with animals, animal feed or animal waste.
In addition, the BZgA also advises you to always wash your hands thoroughly before every meal and before cooking - regardless of whether you think you've touched anything dirty or not.
Our GROHE tip: Sensor taps are especially practical. These allow you to wash your hands without having to touch the tap with dirty hands to turn it on. This helps to keep your bathroom taps more hygienic.
Practical: If there is no opportunity to wash your hands while you're out and about, hand sanitiser gels can also be used to ensure a quick hygiene boost, although they aren't a replacement for a thorough hand wash.
FOLLOW THE COUGH AND SNEEZE ETIQUETTE
Damit sich in der eigenen Wohnung möglichst keine Krankheitserreger verbreiten, gilt es einige Verhaltensregeln in Sachen Bakterien- und Virenschutz zu beachten, die offizielle Stellen wie beispielsweise die Bundeszentrale für gesundheitliche Aufklärung (BZgA) empfehlen.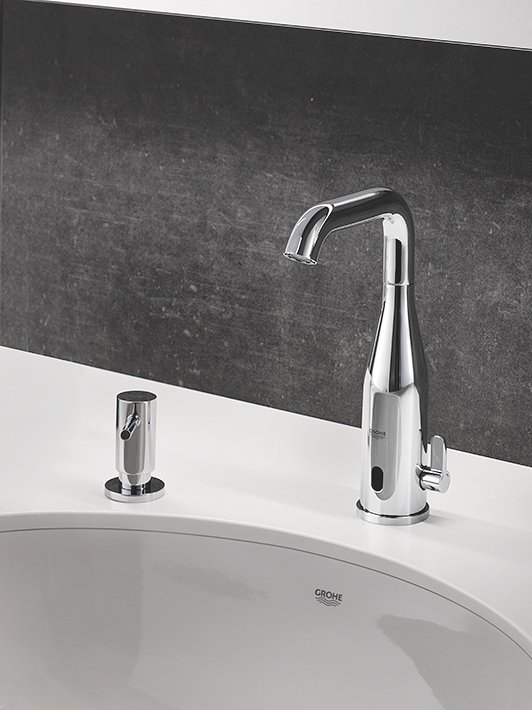 VIREN ODER BAKTERIEN – WAS IST DER UNTERSCHIED?
If you have a cold, it is imperative that you do not spread bacteria and viruses. In order to avoid infecting other people, the BZgA recommends observing the following rules when coughing and sneezing:
Keep a distance of at least one metre
Turn away from other people when coughing and sneezing
Sneeze or cough into a tissue or handkerchief (dispose of the tissue afterwards, wash handkerchiefs on a hot wash afterwards)
Alternatively: sneeze and cough into the crook of your arm
Always wash your hands after sneezing, coughing and blowing your nose
KEEP SUFFICIENT DISTANCE
Another important hygiene rule is to keep your distance from other people when you or the other person is ill. If contact is unavoidable, e.g. because you share a household with a sick person or are caring for them, the BZgA states that it helps to wash your hands after any contact with them, ventilate the place regularly, and don't share any products (e.g. cosmetics). In particular, close contact such as kissing or hugging is not advisable according to the BZgA. Sick people can help others around them if they rest at home until they feel better and are no longer contagious.
PAY ATTENTION TO HOUSEHOLD HYGIENE
Whether it is cooking, cleaning, washing, or taking care of your beloved pets: Even in your own household there are some rules that should be observed for proper hygiene. The BZgA also recommends:
Cleaning the home regularly and thoroughly and washing cleaning cloths for kitchen and bathroom regularly on hot washes
Washing towels and rags at a minimum of 60 degrees Celsius
Cleaning the washing machine regularly with hot water
Ventilating all rooms regularly
Always keeping perishable food in the refrigerator
Washing your hands several times when preparing food
Always washing hands after touching pets
Cleaning animal cages and feeding bowls thoroughly on a regular basis
Proper hygiene behaviour for everyone: The NHS
Further information and tips on the subject of hygiene in everyday life can be found in this Home Hygiene PDF from the NHS.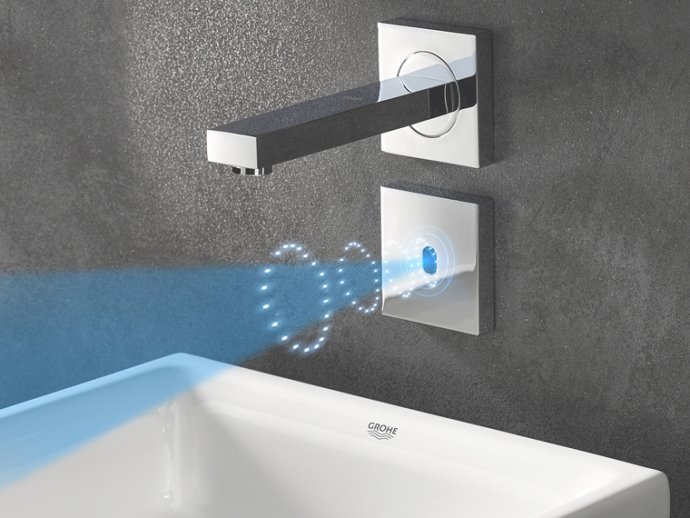 Unique ease of use
Non-contact fittings with reliable sensors.
Water jet activated by hand movement.
Water-saving as only the required amount of water is released.
Read more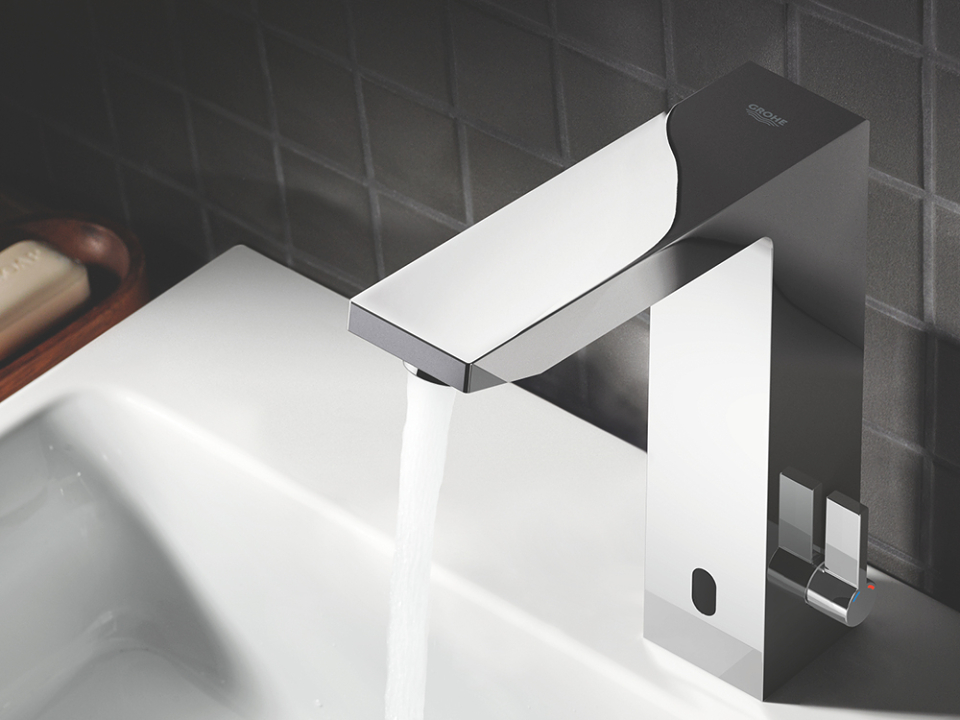 Innovative Technology
Automatic flushing prevents stagnant water in pipes.
Lack of dead spaces in the fitting to prevent stagnant water.
Thermal disinfection against bacteria, legionella bacteria and other germs.
Read more
External sources:
https://www.infektionsschutz.de/haendewaschen.html
https://www.infektionsschutz.de/hygienetipps/hygiene-beim-husten-und-niesen.html
https://www.infektionsschutz.de/hygienetipps/barrieremassnahmen.html
https://www.infektionsschutz.de/hygienetipps/haushaltshygiene.html
https://www.infektionsschutz.de/hygienetipps/kuechen-und-lebensmittelhygiene.html
https://www.infektionsschutz.de/hygienetipps/hygiene-und-tiere.html
Back